Welcome to Web Lair of
DJ, Musician, and Promoter
Bone
Here at DJBone.com you can find out when and where Bone is spinning,
His Playlists, Reviews, Rants, and Other Odd Stuff
NEWS:
Upcoming Appearance
Saturday Sept 22, 2012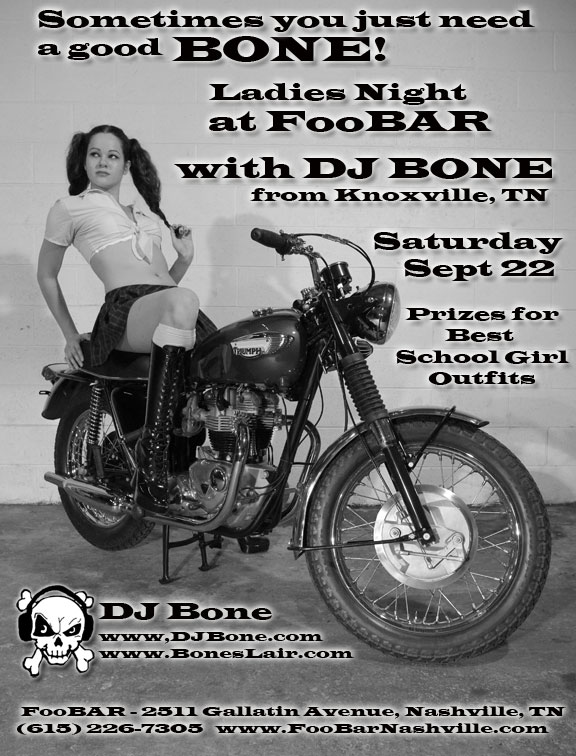 Bone is spinning a Ladies Night for the reopening of FooBAR Nashville Sat Sept 22 2012!
Come out and join the party.
No Cover, Drink Specials, and prises for the best (sexiest) School Girl Outfits, and of course the DJ stylings of Bone as he spins a mix of 80s to modern - pop, alternative, goth, industrial, electronica, to make your booty move! Dont miss it!!!
Lair | Who | Where | Playlists | Ask | Photo's | Reviews | Rants | Links | Thanks | Downloads
© BonesLair.com 2004-2008